FACT: A Canadian passport holder can enter into 172 countries without a visa, 51 visa on arrival, while 33 require a visa before entering their country.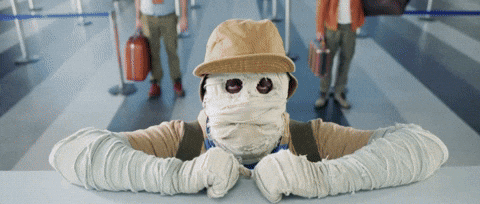 So, here is where it all begins... the first thing I look into when choosing a travel destination is whether or not I'll need travel visa. Usually, the answer is no and I can just move on with my plans, butttt that wasn't the case this time.
In May 2019, after coming back from my trip to Indonesia, I decided that I wanted my next solo trip to be somewhere in Africa. My first choice was to explore Cairo, Egypt for obvious reasons (I wanted to see the pyramids!). Egypt is one of those countries that require Canadian passport holders to have a visa before entering BUT its a short and easy process to get their e-visa (not stressful at all).
Long story short, my friend Drew (@drewsmilealot) talked me out of travelling to Egypt and told me to choose between Nigeria or Ghana. However, I'm sure he had no idea about the long visa process that is involved when travelling to either of those countries .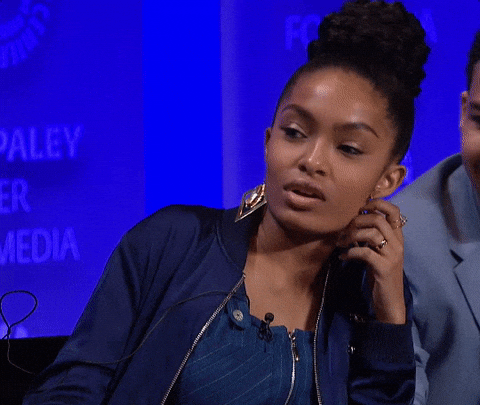 And if you're unaware of the process, just continue reading - you'll learn a lot today.
From when I went onto the Nigerian High Commission website and saw the list of required documents needed from me - I was ready to just give up and book my flight to Egypt.
Below I will list all of the documents that I needed as a Canadian citizen to obtain a Nigerian Tourist visa**
1) Original Passport should be valid for at least 6 months. 
2) One recent colored passport size photograph, 2 - Names should be written at the back of the passport photograph with stamped date
3) A typed self-explanatory letter request for Tourist visa
4) Letter of Confirmation of employment from the employer in Canada; 
5) A confirmed hotel reservation for the duration of stay in Nigeria and copy of Hotel Employer's Identification Card. 
6) Evidence of sufficient funds: Photocopy of Receipts for the purchase of U.S. funds from the bank considered adequate to cover the cost of the trip and not Statement of Account;
7) Photocopy of vaccination against Yellow Fever certificate. Do not send original yellow Fever certificate.
- Completed online Entry Visa Application Form and Sign
- Confirmed Payment
- Visa Acknowledgment Slip
Failure to comply will result in your passport been returned without visa.*** Please forward Original passport, all required documents and a self-addressed return CANADA POST PRIORITY OR XPRESSPOST ENVELOPE ONLY.
(This list was taken directly from the Nigerian High Commision website)
Now, I'm sure you have a better understanding as to why I've decided to write this blog detailing my experience, how I went about preparing my documents and getting my visa.
However, if you've come to an early conclusion that the visa process is something you simply DO NOT have the patience for - I'm sorry lol.
The Easy Part
After looking at the list of documents I needed to get, I slept on my decision to travel to Nigeria for about a week lol. Then, one day I woke up and figured if I'm really going to travel to Nigeria, I need to get my shit together! So, I started with the easy stuff - I booked my flight, got the Canada Post envelope and took new passport sized photographs - that checked three things off of my to-do list lol.
Another easy part of the process was e-mailing the hotels I intended to stay at while in Lagos, Nigeria and asking them for a hotel confirmation letter with their letterhead attached. I was really indecisive about where in Lagos I wanted to stay but I knew for sure that I didn't want to stay at just one hotel, so I chose two (Eko Hotel & Lagos Continental). I e-mailed them and received both hotel confirmations within 2 days.
I will attach a screenshot of what the hotel confirmation looked like from Lagos Continental:
The Annoying Part
I needed to show proof of vaccination against yellow fever - which means I had to schedule an appointment with the Travel Clinic (because that's the only way to get the vaccine - it's not as easy as walking into your family physicians office before work (which is what I would have preferred)).
Now, the travel clinic doesn't really do walk-ins and if they do, they'll tell you that there is no guarantee you will receive the vaccine the same day (they'll only do the consultation part). Which means that you would have to make a second trip to their office and that's something I personally didn't have the time for. So, I booked an appointment on one of their "yellow fever vaccination" days and made sure it matched with one of my days off from work.
Is the yellow-fever vaccination covered by OHIP?
Nope! There is a consultation fee as well as a fee for the yellow fever vaccine.
I had to pay 235.00 CAD for both. Then they will tell you that you neeeed to purchase the malaria pills, which I actually didn't loool.
I think I bought like 3 days worth of malaria pills while in Lagos (for like 4 CAD) but it was pointless because you're supposed to start the medication prior to travelling and blah blah blah - whatever.
Anyways, during the consultation process, a nurse practitioner will go over your health history and any vaccinations you've had done in the past and educate you on any vaccines that are recommended for your travel destination (in this case, that would be Nigeria).
I was pretty up-to-date on all of my vaccinations. There is one other vaccine that they recommended which is not be covered by OHIP - this is the vaccination against Hep A and B which I had done while in nursing school.
Vaccination against Hep A and B is done through a series of 3 shots - each costing about 70 CAD.
The Final Part :)
The final part includes three things. A letter of employment, a typed self-explanatory letter requesting for visa and a receipt showing sufficient funds to cover the trip.
The letter of employment was easy for me to request but every time the clerk at my workplace would type it up, I thought there was information missing or he would spell my name wrong. So, I ended up typing the letter myself and giving it to him to copy, add the official letterhead and get my manager to sign off on it lool.
My letter of employment included:
1) Where I work
2) My position and salary
3) How long I've been working there
4) I added in "Shawnakay Mitchell has acquired x amount of holiday time" - basically stating that I'm using paid time off to take this vacation and also the date they expected me to be back at work.
5) My employers name and contact information
Pretty detailed lol.
My typed self-explanatory letter was even more detailed because I added in a day-to-day itinerary, reiterated that I'm using paid time off for this trip, explained that my flight was already booked and hotels were confirmed lol.
Which brings us to the last step of the process. A walk to the bank..
If you remember: they requested for evidence of sufficient funds (Photocopy of Receipts for the purchase of U.S. funds)
I went to the bank and purchased 2100 USD which was 2800 CAD at the time (yeah our dollar is trash). 2100 USD was enough to cover my accommodation plus additional money for daily spending (I ended up spending more).
I had no intentions on bringing 2100USD cash to Lagos and I made sure that most things were already paid for prior to me travelling. I have a habit of paying for things beforehand (saves me time and I won't have to worry about carrying around too much money).
By this time, I had all my documents in order and all I had to do was mail it off. There was really no way that my visa application would be denied. If anything, whoever reviewed my package probably thought I was doing too much but I just like for my shit to be organized and easy to read. I was just trying to make their job easier and faster.
So, I mailed my application out on a Sunday and the expected delivery date was on the Tuesday.
When I checked on Friday, my passport was already on its way back. At this point, I was feeling confident andd worried. Like, it's either they said, "this crazy b*%#* ain't entering OUR country" and denied my application orrrrr they looked at everything and got overwhelmed and just approved it so they can move along (which is what I was hoping for :)).
BUT I received the return envelope on Tuesday andddd...
I was thinking, they don't know what they've got themselves into. Now, I'm going to travel to Nigeria to cause trouble jk.
Once I had my visa, the only thing left to do was wait for my departure date.
I will be writing a blog about my trip to Lagos, Nigeria soon. Until then, I hope that the blogs I've posted thus far have helped to answer some of your questions.
And if you have any questions that weren't answered, feel free to email me at info@travelwithshawna.com