Iceland: First solo trip (Mar'19)
So, I know this should have been my first blog re: my abroad experience BUT it wasn't so deal with it! Sorry.
My decision to travel to Iceland would be the first of my many spontaneous decisions to travel. I actually purchased the ticket the week of my birthday and booked for a weekend getaway in March.
What I was expecting Iceland to be like: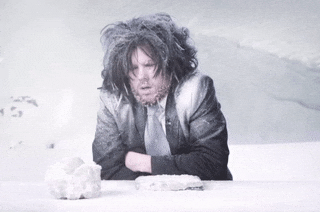 What it turned out to be: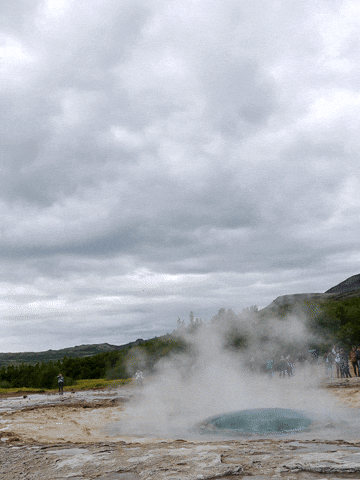 How did I get the time off?
How did I get the time off from work? I used my weekend off (2 days) and asked my part-timer if he could work for me on Thursday, Friday and Monday (which he agreed to do). This gave me a total of 5 days off from work.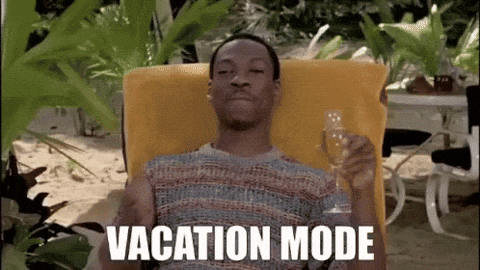 How did I go about traveling solo for the first time?
I didn't do much planning for this trip because while doing my research on where the hell I wanted stay while in Iceland, I came across a lot of getaway packages. Going with a pre-packaged trip just made my life easier and the company I used had great reviews online. Plus, I didn't really trust my trip planning abilities yet since this was my first solo trip lol.
I would say the name of the company I used but I don't do free promo.
I spent 1350 CAD and the following things were arranged for me by the travel company:
1) Private transfer from Keflavik Airport to Reykjavik (40 minute drive)
2) Accommodation for 3 nights (I added an extra night)
3) Daily Breakfast
4) Guided small group tours to:
- Northern lights bus tour
- Secret lagoon (an added extra)
- Blue Lagoon: Comfort package with transfer
- Golden Circle
I took it upon myself to add in a tour of South Iceland through another company because I wanted to experience the black sand beach - which I got more than what I paid for... (we'll talk about that later). That added an extra 130 CAD to costs.
And if you noticed, my flight was NOT included in the package. I decided to fly with Iceland Air instead of WOW Air which was the cheaper airline at the time (but have gone bankrupt since). I paid around 620.12 CAD for my flight and it did not include any checked luggage (this was the one and only time I've ever traveled with just a carry-on and my sister asked me if I was a back-packer lol).
In total, I spent around 2500 CAD, which included additional spending money to buy things like lunch, dinner and souvenirs. This is the most expensive trip for me because I only spent 3 nights there BUT Iceland is amazing and something everyone should experience!
The Iceland Experience...
So, I'm going to go through my Iceland itinerary with you. Just in case you ever decide to travel to Iceland, you'll be able to use this blog as a point of reference
You're very welcome :)
Day 1: Depart from Pearson International Airport in Toronto and travel onwards to Keflavik International Airport in Iceland.
DEPARTURE: Thursday, March 7, 2019 at 7:30PM
ARRIVAL: Friday, March 8, 2019 at 6:05AM
I only had a carry on, which ended up being checked in because there wasn't any space (which I've learned, they say that shit all the time. I've never volunteered to check my carry-on since).
Anyways, when I arrived in Iceland, I had to wait for my bag before meeting my driver in the arrivals hall.
As you can see the drive from the airport to Reykjavik is not a short one BUT the views you'll see throughout drive are sweet.
I felt like I was in a fairytale lmao. Seeing the silhouette of the mountains (because it was early in the morning and the sun had not raised as of yet).
Also, my driver was telling me about Iceland and asking me about myself - the time went by fairly quickly.
WE FINALLY GET TO THE CITY OF REYKJAVIK - VERY BEAUTIFUL FROM EVERY ANGLE BUT THERES A PROBLEM ⚠️ (READ E-MAIL BELOW)
My initial thought was what the fuck? Housekeeping is on strike? Like, I wanted to check-in early, unpack it bags and settle in. Not wait around the lobby.
Whatever. I stay positive and walk into the hotel and give them my documents so I could check-in. They started, "Housekeeping is on strike and the room may not be ready until later, if you want you can store your luggage and head out into the town". Mind you, it was around 8:00AM and I wasn't ready to go out and explore yet, I had a bottle of wine that I wanted to open first.
So, I stored my luggage and walked around the hotel - trying to get familiar with where I'll be staying for the next couple of days.
After getting tired of walking around the hotel, I went back to the lobby and just sat there waiting for them to say "Miss, your room is ready".
Which they did after an hour and a half. My room was finally ready at around 11:00AM, which was nice because I was expecting it to be much later since the housekeeping staff were on strike and all lol.
In the picture below is what my room looked like:
Classic and cozy.
I dropped my bags off and the first thing I did was take a shower.
Afterwards, I came out to my bottle of wine which I picked up coming through duty free at Keflavik.
Now, I only really drink wine but THIS wine was goooood and it knocked me out (maybe I was a bit too excited and drank too much). Whatever the case was, I knocked out and woke up around 5:30PM!
I've learned while traveling, the first day is always the most difficult for me because all I really want to do is relax and just take in the fact that I've reached my destination in one piece.
However, it was 5:30pm and I was hungry, so I had no choice but to head out and find something to eat.
ICELAND HAS THE BEST SOUP AND THE FRESHEST RYE BREAD LOL
You can only imagine the sleep I had after this meal.
What activities did I do while in Iceland?


Some information before I begin:
1) Guided Group Tours arrange the itinerary, activities, and schedules for you way ahead of time. They also give a definitive structure and plan for each day and allow you to see more than if you were figuring out everything on your own.
2) Reykjavik is a good location to start your trip in Iceland. Whether your plan is to do multiple guided group tours OR to rent a car and create your own journey..
3) Blue Lagoon is an activity that should be booked in advance during the peak travel months (June, July and August).
4) Socks! Bring extra pairs if you plan to travel to Iceland during the Winter.
Thank Me later for these tips!
Okay, now we can get into the itinerary..


March 8, 2019
Date of arrival into Iceland


March 9, 2019
Iceland South Coast Tour
This was a 10 hour guided group tour of the South Coast. They picked me up directly from my hotel in Reykjavik.
This experience included:
- The beautiful and photogenic Skógafoss waterfall, situated at the cliffs of the former coastline.
- View the small peninsula, cape Dyrhólaey, the southernmost point of Iceland.
- The beautiful black sand beach of Reynisfjara with columnar basalt formation, ocean caves and seaside cliffs.
- Sólheimajökull glacier where you take an easy walk all the way to the edge of the glacier.
- Seljalandsfoss, a waterfall you can walk behind in mild weather.
Warning: I have to say this, I CANNOT swim at alll, okay? While at the Black Sand Beach, my ass got a little too close to the water and I almost got carried away by the waves!
So, pleaseeee if you plan to travel there while in Iceland, do not take the small waves for granted.
I saw my life flash before my eyes OR maybe I just panicked because I thought I was going to lose my phone. Whatever, EITHER WAY.. I almost died.. IN ICELAND! Like, what the f%!$? Iceland!?
Sorry about that, back to this lovely itinerary.. :)


This picture is of me getting as close as possible to the giant waterfall Skogafoss. It felt like I was standing out in the rain lol.
March 10, 2019
Golden Circle & Secret Lagoon + Northern Lights Tour
The Golden Circle & Secret Lagoon tour was another full-day guided group tour which ended at 6PM. The Northern Lights Tour took place that night at 9PM and ended at 12AM. I was once again picked up from my hotel in Reykjavik for both tours.
The Golden Circle is a 300 kilometre (186 mile) route to the three most popular natural attractions in Iceland:
- Geysir Geothermal Area,
- Gullfoss Waterfall
- Þingvellir National Park
Standing in front of Gullfoss waterfall.
Me being adventurous at Þingvellir National Park
Pictures collected from the Northern Light Tour
March 11, 2019
Blue Lagoon Experience & Departure Date
So, I spent my last day in Iceland experiencing the famous Blue Lagoon but also some rain and hail was experienced as well lol. I had to look past the bad weather though because overall, the weather I experienced while in Iceland was perfect. It wasn't too cold or too windy and I was able to fully enjoy myself each day.
My first solo trip completed! Thank God.
Although, it was only a 4 day getaway, I was able to get through it and return home safely.
Conclusion:
Iceland is definitely a destination that can be enjoyed during a long weekend (3-4 days).
Anyone planning to travel to Iceland should keep in mind that although it is a beautiful country, it is also very expensive (So budget yourself).
After experiencing Iceland for myself, I now know that my honeymoon will be in Bali and if I have children - we will be taking a family trip to Iceland lol :)
Yes, I've been planning future family trips lol.
Anywhooo, that is alll for this blog. I hope you've learned something and if you have any questions - feel free to ask me!